Scan has a 35 year pedigree of designing and building high powered systems including PCs, laptops, workstations and servers. Our award-winning 3XS Systems drive visualisation, virtualisation and scientific computing workloads.
Scan AI is a specialist division focused on transforming your business or organisation in order to embrace AI technology and formulate a complete strategy. Our AI ecosystem of GPU-accelerated hardware, AI-optimised storage and high bandwidth networking deliver everything you need to see AI projects through development, training and inferencing. As every AI project is different we're on hand with trusted advice from our team of data scientists, engineers and system architects plus a host of professional services from installation to monitoring and project management to cyber security. Scan AI is also a certified NVIDIA Elite partner and accredited NVIDIA Deep Learning Institute delivery partner.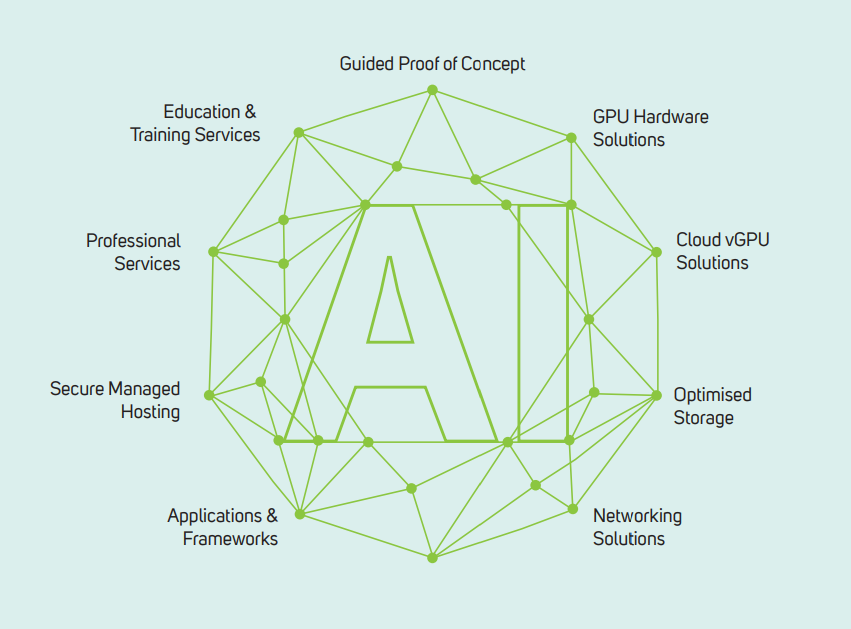 Furthermore, all our AI technologies can be trialled free of charge in our guided proof-of-concept environment hosted in secure datacentre locations across Europe. This also forms the basis of our Scan Cloud platform, designed from the ground up to provision GPU-intensive workflows onto any device, anywhere.
Visit our stand to discuss your AI projects with our expert team and explore our technology demos and solutions.