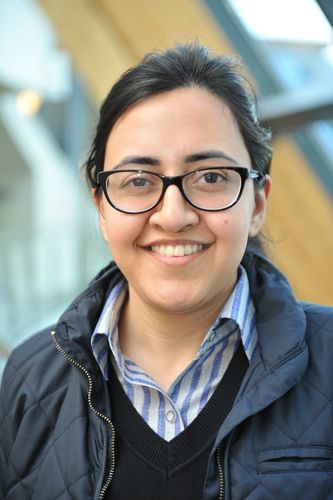 Swati Virmani
Senior Lecturer in Economics
,
De Montfort University, UK
Swati is a Senior Lecturer in Economics, and Deputy Director for the Doctor of Business Administration programme at De Montfort University, UK. She is a Senior Fellow of the Higher Education Academy, and has previously worked at Universities of Manchester, Lancaster and Huddersfield. Her research aims to bridge the gap between academia and industry, focusing on AI and its impact on professions, building inclusive smart cities, and digital strategy building within the Higher Education.
As a member of the AI in PR (Public Relations) panel, Swati has worked on two major research reports for Chartered Institute of Public Relations (CIPR), looking at AI and Big Data readiness, assessing the profession's preparedness for an AI future, and emphasising the practical support required for upskilling. The work has been recognised by global agencies and international organisations that held it leading the way in supporting practitioners. Swati joined Women in AI, supporting the global launch in the UK to discuss the national data and AI strategies and how that is providing opportunities for women at all levels.
Her most recent work includes the public engagement project funded by the Alan Turing Institute to work with people from different backgrounds and underrepresented groups to expand public knowledge and unbiased information around data science and AI. The work involved supporting and training a new generation of community reporters who used 'community radio' and 'wicked problem solving' to hold wider and informed discussion around 'smart cities'.
As an educator, Swati is keen to design effective pedagogy approaches to help graduates navigate responsibly through the new technology driven landscape. Her work centres around staff and students' skill development, aiming to build teaching strategies and education standards that embrace the use of AI, in particular Large Language Models. 
Twitter - @swativirmani8
LinkedIn - https://uk.linkedin.com/in/swati-virmani-5b52a013