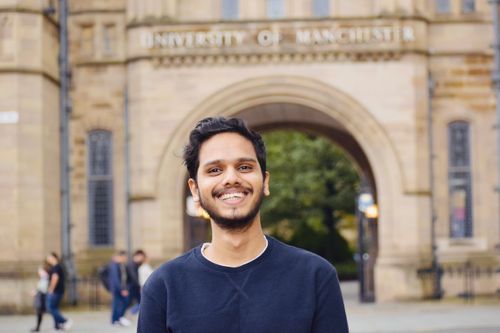 Shubham Agarwal
Machine Learning Researcher
,
The University of Manchester (Alliance Manchester Business School) – Forensic Testing Service
United Kingdom
Shubham is an AI postgraduate from The University of Manchester and a graduate from Pune University. He started his professional journey in health care consulting at ZS Associates and has had experiences in academic research and sports analytics at The University of Manchester and Blackpool FC, respectively. He has niche experience in health care, with publications in international journals and research specialized in brain tumor detection.
Shubham is currently at Alliance Manchester Business School working with Forensic Testing Services as Machine Learning Researcher to build an innovate solution to aid in forensic drug use prediction using AI. Outside of work, Shubham enjoys watching football, travelling, and playing video games.