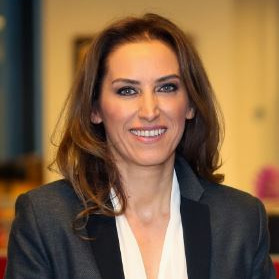 Pinar Mavituna
General Manager, Mobility Products, Global Marketing
,
Shell
Pinar Mavituna is GM Mobility Products, Global Marketing at Shell.
Pinar has worked for more than 27 years in marketing & commercial management and strategy at Shell across B2B and B2C, in Europe, North America, Africa, Australia and Asia.
She has led $1 Billion brands and $5 Billion product categories.
Pinar thrives in challenging, complex and fast-paced environments which combine commercial, operational, strategic and customer-led roles and enjoys developing a winning team. She has a passion for innovative approaches that improve business results and customer-centric approaches that build deep partnerships with customers, suppliers and consumers.
Pinar is committed to championing diversity and helping others find meaning in their work. Selected as one of the top Marketing Managers in Turkey for two consecutive years and recognized in the categories of "Women Make a Difference" and "Woman to Watch".