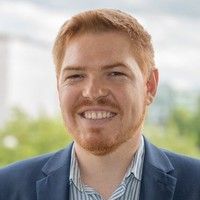 Michael Wignall
Azure Business Lead Microsoft UK
,
Microsoft
United Kingdom
Michael is responsible for the Azure Cloud Business in the UK. This encompasses leading strategy, operations and marketing across all Azure capabilities (Applications, Infrastructure, Data and AI) in all UK markets (Enterprise, Public Sector and Small and Medium Businesses).
He joined Microsoft in 2008 and has worked in several roles including UK's Chief Technology Officer, leading the technology strategy across the subsidiary, before that as the Government Industry Manager responsible for solutions and partners, and in the public sector team for Microsoft Dynamics. Prior to joining Microsoft, Michael worked as a CTO in the telecoms/tech start-up space focused on secure cloud solutions after emigrating from Australia where he was a high-voltage systems engineer.
Michael has a Bachelor of Engineering with Honours in Software Engineering, a Bachelor of Business Management from the University of Queensland and a Master's of Science in Computer Network Security from Liverpool John Moores University. He is also a Chartered Engineer and Chartered IT Professional.