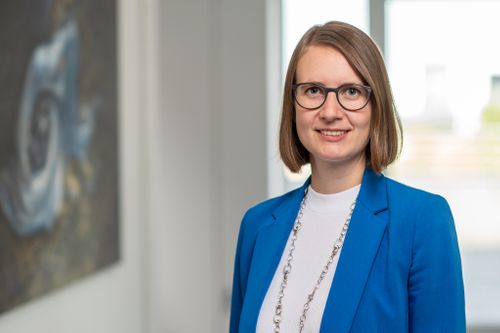 Karla Loida
Project Lead Quantum Computing Hardware
,
German Aerospace Center (DLR)
Quantum computers have great potential to change our world in surprising ways. From expected breakthroughs in medical or material science to a possible revolution in cryptography. How can Germany catch up to leading industrial players? How can we impact the market and accelerate the success of start ups? These are questions Karla Loida asks as project and team lead for quantum computing hardware of the quantum computing initiative at the German Aerospace Center. Karla is in charge of commissioning industry to build quantum computers in Germany that become part of a quantum computing ecosystem. The procurement generates a market and has start ups, SMEs and established industry compete. The development contracts are financed by 100% – an extraordinary chance for young start ups to take part in the quantum race.  She also leads a team of project managers to supervise and make a success of these high-tech projects.
Karla studied physics at the universities of Hamburg, Paris, Cologne and Bonn. She graduated with her PhD in quantum physics in 2018. Her research focused on ultracold atoms in optical lattices. Karla started her post-uni career working as project manager on large software and infrastructure projects in the IT sector. She joined the quantum computing initiative of the German Aerospace Center in 2021 combining her experience in the management of large-scale projects with her expertise in quantum physics.