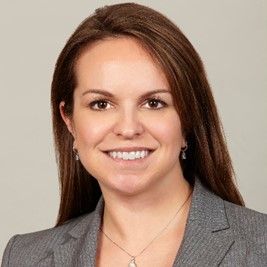 Heather Gentile
Director of Product Management
,
IBM Data and AI Software
Heather Gentile is Executive Director of Product for AI Governance and Regtech within IBM's Data and AI software division. Heather focuses on opportunities to apply ML, AI and cognitive technologies to develop innovative solutions for IBM's AI governance and governance, risk and compliance portfolio. She works with risk and compliance leaders from the global businesses to identify opportunities to optimize GRC (Governance, Risk and Compliance), enable risk aware decision making, and transform risk management in support of digital business strategy. 
Heather has a passion for innovation and works with IBM's technology and design teams to lead user experience workshops to solve for risk and compliance challenges. Her experience expands across financial services, regulatory agencies, and other highly regulated industries.
Prior to joining IBM, Heather was responsible for overseeing the compliance analytics division of regulatory solutions at Wolters Kluwer. She received her undergraduate degree from Bryant University in Business Administration and her MBA from the University of Massachusetts.