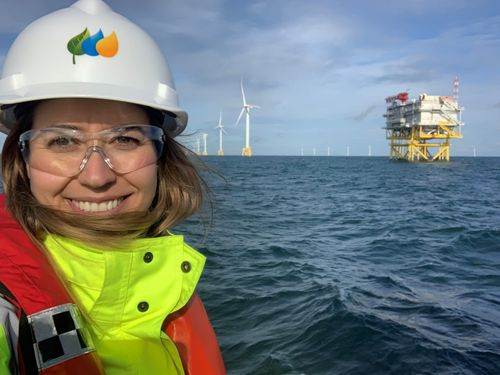 Elena González Garcia
Lead O&M Engineer – Operational Analysis
,
Scottish Power
Elena works for Iberdrola – Scottish Power Renewables, within the Offshore Wind business unit. Iberdrola is one of the world's biggest energy companies and the global leader in Onshore Wind Energy with more than 15,000 wind turbines in operation 14 countries. With 1,4 GW under operation, 1,8 GW under construction to be commissioned before 2025 and a pipeline of projects in Europe, America and Asia, Iberdrola is also a market leader in Offshore Wind.
Elena is part of the Offshore Operation and Maintenance (O&M) department, where she leads the Data and Analytics team, focusing on providing the whole department with data-driven, meaningful and actionable insights for a better understanding of Wind Farm Performance, Asset Management and informed decision-making.
Her role advocates for the importance of Data as a driver for the Digital Transformation of the business. One of her main objectives is to design and implement a robust Data Governance strategy for the Offshore O&M business within Iberdrola. Together with her team, they are working to create and sustain a strong data culture to democratise information, improve the use of the data and remove data-related barriers for advanced analytics.
Before working at Iberdrola, Elena has held various positions always related to data and analytics in the wind industry. She has worked in Industry (Enel Gren Power, Siemens Gamesa) and Academia, being awarded by a Marie Curie fellowship for her PhD. Her strategic vision for Data and Digitalisation in the Wind Energy sector comes from the lessons learnt and parallels between the different areas where she has a wide experience.