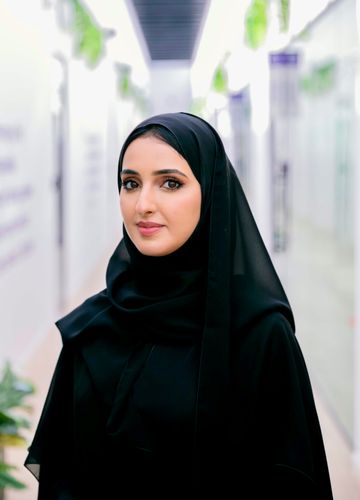 Ebtesam Almazrouei
Acting Chief Researcher of the AI Cross-Center Unit
,
Al-Cross Center Unit at the Technology Innovation Institute
Dr. Ebtesam Almazrouei is the Director and Co-Founder of the Al-Cross Center Unit at the Technology Innovation Institute (TII). Focused on delivering AI and advanced tech solutions for international and national stakeholders across multiple industries from healthcare, energy, biotech, telecommunication, education, and security among others.
Dr. Ebtesam Almazrouei leadership and expertise have been key in the successful development of Falcon LLM (home-built rival to ChatGPT) which significantly outperforms models like BLOOM-62 and GPT-3. Matching the performance of other high-performing LLMs from DeepMind (Chinchilla), Google (PaLM-62B), and Anthropic, making it one of the top players in the market today. Additionally, she led the development of Noor, the world's largest Arabic large language model (LLM) model to date.
Dr. Almazrouei is recognized worldwide for her contributions to AI and was featured in Leading AI Women in the World in 2023 list, alongside other distinguished women in the field. She is also an advocate for sustainability and AI for Good initiatives, as well as the general chair of Abu Dhabi AI Connect and TPC chair of many IEEE international conferences.
Her contributions extend beyond her work at TII where she leads the big data expert subcommittee of the UAE Council for AI and Blockchain and is a member of the worldwide steering board of the Wireless World Research Forum (WWRF). She is a scientific author, patent inventor, entrepreneur, and renowned speaker, known for her keynote speeches at prestigious summits such as the AI Summit in London, World AI Cannes Festival, AI Everything Summit, Global GITEX, IEEE conferences, AI for Good, and Tech summits.
Dr. Ebtesam Almazrouei previously worked in the telecommunications industry delivering business solutions for companies like BT, Etisalat, and KU where she has been able to leverage her expertise to develop advanced tech solutions and products for stakeholders across multiple industries on the Internet of Things (IoTs), autonomous vehicles and drones, wireless localization, intelligence network optimization, 5G and beyond.
Dr. Ebtesam is the first Emirati woman to hold a Ph.D. in Artificial Intelligence for Wireless Communication Engineering and Computer Science. She obtained her Ph.D. and MSc in Electrical and Computer Engineering from Khalifa University of Science and Technology and earned a BSc in Communication and Electrical Engineering from the United Arab Emirates University.