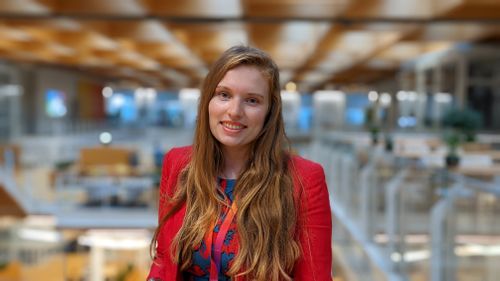 Diana Spehar
Data Ethics Lead
,
Sky Group
Diana is Sky Data's Data Ethics Lead working on tools that allow everyone at Sky to use data in an ethical manner. She is also Co-chair of the Digital Ethics Network, an employee-led group which promotes ethical business behaviour.
Diana's previous experience spans corporate innovation, tech advocacy and IT strategy consulting. She was responsible for the design, strategic direction, and delivery of Wayra's flagship tech accelerator Cyber programme in partnership with the NCSC. Working as an Advocacy Manager for the GSMA, Diana led the organisation's engagement with various UN agencies, mobile operators, and regulators and was invited to speak at the UN panel about the role of socio-cultural factors in addressing the digital gender divide.
As a management consultant Diana advised FTSE 100 firms on technology and strategy improvements.