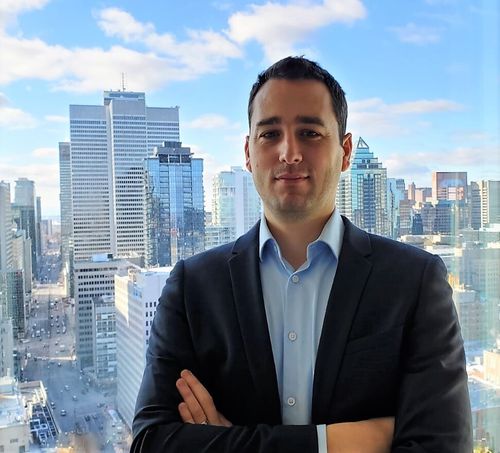 Clement Bourgogne
VP of Strategic Programs and Chief Operating Officer
,
Scale AI
Clement Bourgogne is VP of Strategic Programs and Chief Operating Officer at Scale AI. Based in Montreal but operating across Canada, Scale AI is an investment and innovation hub aimed at accelerating the adoption of artificial intelligence in supply chains. With over $300M in public funds to deploy by 2028, Scale AI is positioned at the heart of the Canadian AI ecosystem, supporting organizations of all sizes in their efforts to deploy innovative solutions across their supply chains. In his role at Scale AI, Clement leads the company's three investment teams and oversees the deployment of capital for:
Industry-led projects: initiatives developing AI solutions to solve key supply chain problems (e.g. demand forecasting, inventory management, network optimization, etc.). Under Clement's leadership, Scale AI has invested in more than 100 projects worth a combined $500M across all sectors of the Canadian economy.
Workforce development: funding public and customized training programs to upskill Canada's workforce in digital intelligence that resulted in partnerships with 30 academic and research institutions across the country.
Startup growth: financially contributing to incubators, accelerators and corporate innovation programs that support startups aligned with Scale AI's objective. With agreements with 30 of Canada's best entrepreneurship programs, Clement's team supported 300+ Canadian startups developing AI solutions for supply chains over the last 3 years.
In addition, Clement is also responsible for liaising with key stakeholders of the Canadian AI and supply chains ecosystem and is actively involved in fostering collaboration between established and emerging businesses to accelerate the pace of innovation in Canada. Prior to joining Scale AI, Clement was a project leader at BCG, where he worked with leading corporations on industry 4.0 and operational excellence initiatives. He holds a bachelor in mechanical engineering from the University of Ottawa and an MBA from HEC Paris.