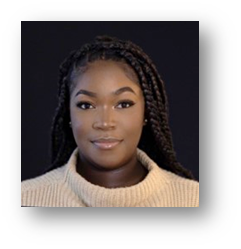 Camille Lawrence
Senior Inclusion & Diversity Lead, Tech & Future Skills
,
Lloyds Banking Group
Camille has worked for Lloyds Banking Group (LBG) for 7 years in which time she has held roles in a number of fields including: Organisational  Design, Strategy, Systems Thinking before taking on a lead role to drive Inclusion & Diversity for Lloyd's Tech division.
Camille's role focuses on improving the diversity of LBG at senior levels to reflect the UK labour market, and - specifically for Tech - creating a pipeline of tech talent including those from underrepresented groups.

Camille's role seeks to address potential barriers to entry as a result of existing recruitment process, tackle progression and retention processes, as well as provide consultation and education, both formally (across Execute Leadership teams) and informally (through storytelling and embedding key messages to colleagues).