23 Sep 2021
An interview with Andrew Lord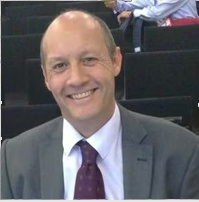 Andrew Lord brings a wealth of knowledge to the Quantum Computing Summit Advisory Board having published over 100 research papers.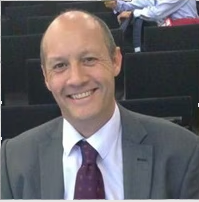 As Head of Optical Research for BT, the UK's largest provider of fixed-line, broadband and mobiles services in the UK, his main areas of interest are flexgrid transmission, multilayer networks, quantum communications, and software defined transport networks. We caught up with him ahead of the show to see how he's bringing these passions to life.
QCS: Tell us a little context…what is your personal background with Quantum? What have been your biggest personal successes with Quantum?
I studied quantum mechanics as part of my Oxford University physics degree back in the early '80s and assumed that would be the last time I studied it. I was wrong! In 2013, I linked up Toshiba and Adva to build a QKD trial over installed fibre and using commercial-grade equipment. At the time this was a world first, attracting a lot of industry attention.
I am proud to have introduced quantum technologies into BT and we are now researching applications in security, computing, sensing and timing.
QCS: How is your organisation involved with quantum technology?
Within BT Technology, there is a strong Applied Research department, and my optical research team sits there. Several of my team are dedicated to quantum technology research.
We are mainly focused on leading QKD trials with customers and developing end to end QKD solutions. We are also exploring other quantum applications, usually via funded collaborative projects, both in the UK and Europe.
QCS: What is the most exciting thing on the horizon for you right now regarding quantum?
The prospect of a quantum computer that is scalable via chip-based technology, which could offer a range of exciting applications across a broad range of sectors. In the shorter term I am excited to see QKD take off, particularly with the advent of satellite QKD for global security applications. But I also see great promise for more cost-effective applications such as the use of PUFs (physically unclonable functions) for IOT security.
QCS: In your opinion, what do you think will be the one thing that quantum will present the biggest disruption to?
The security world will be disrupted by physics-based solutions and it will cause a large-scale re-think on how to implement security in practice.
QCS: What is the most interesting thing/ a fun fact that you have learnt about quantum?
Although you can't use entanglement to send information faster than the speed of light, apparently you CAN use it to synchronise clocks at a distance faster-than-light, because synchronisation is not 'information per se.
---
ANDREW LORD
Senior Manager, Optical Networks Research, BT
Andrew joined BT in 1985 after a BA in Physics from Oxford University. He has worked on a wide range of optical network systems, including long haul subsea and terrestrial DWDM. He currently heads BT's optical research including quantum communications. A visiting Professor at Essex University, a Senior Member of IEEE and Associate Editor of the Journal of Lightwave Technology, Andrew has also published over 100 research papers.
Twitter: @AndrewLord12
LinkedIn: Andrew Lord