23 Sep 2021
MEET THE ADVISORY BOARD: An Interview with Alexei Kondratyev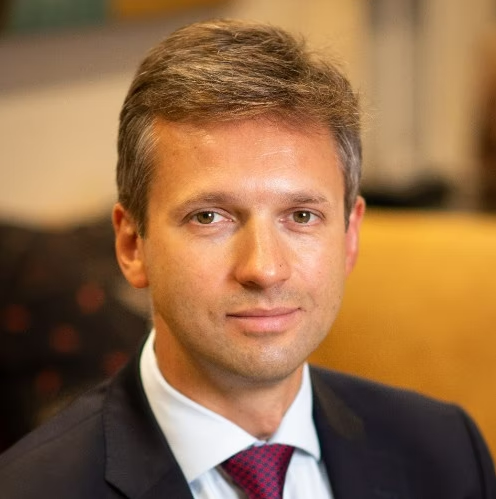 Alexei Kondratyev, Managing Director of Standard Chartered Bank talks quantum machine learning, taking research into the real-world, and how finding quantum was like a homecoming.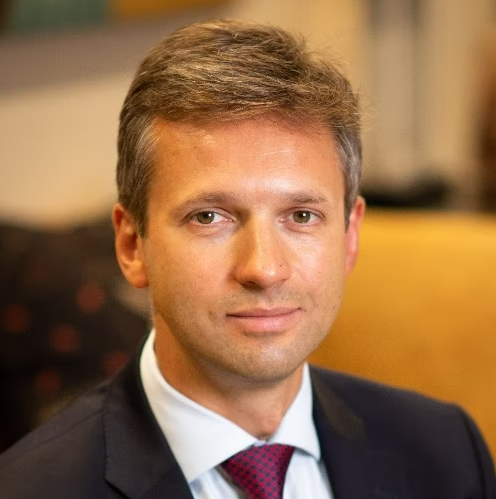 Standard Chartered offers international banking services, across some of the world's most dynamic markets. They started on their quantum journey in 2017 and are now thoroughly committed to identifying the commercial use cases for the advanced capabilities of quantum computers; focusing on managing risk and speeding up the generation of data.
The bank also collaborates with US-based Universities Space Research Association (USRA) – another member of our advisory board - to develop quantum computing applications.
We caught up with Managing Director, Alexi Kondratyev to find out more about the company's increased investment in quantum computing.
QCS: Give us a little background, what is your personal history with Quantum?
AK: I am a former physicist; the title of my PhD thesis was "Phase transitions in quantum lattice systems" and this is why I am very much interested in quantum computing research - especially now that we have real quantum hardware we can experiment with.
My biggest personal success with quantum computing was collaboration with Davide Venturelli (USRA) on applying reverse quantum annealing technique to solve a discrete portfolio optimisation problem – an NP-hard combinatorial problem for classical computers. To the best of our knowledge we were the first to use this new quantum computing technique for the large-scale real-world problem (fully connected graph problem).
QCS: How is Standard Chartered involved with quantum technology?
AK: We have an extensive quantum computing research programme covering both analog (quantum annealing) and digital gate model quantum computing techniques. Our quantum journey started three years ago as a pure research project, now we have reached the stage where we are interested in practical applications of the quantum computing techniques to the real-world use cases. Another objective for us is to build an institutional knowledge of quantum computing techniques in our organisation.
QCS: With that in mind then, what real world use case do you think will be the thing that quantum will present the biggest disruption to?
AK: Quantum Machine Intelligence. Once we move beyond the limited capabilities of NISQ devices, Quantum Machine Intelligence will disrupt all aspects of our lives. In finance, we can expect quantum computing to deliver performance improvements in generative - synthetic data generators, data anonymisers - and discriminative - classifiers, trading signals - machine learning models.
QCS: Given the transformative nature of the technology, it all sounds quite serious. What was the most enjoyable thing that you have learnt about quantum?
For me, discovering the world of quantum computing was like homecoming. I left physics for quantitative finance 20 years ago and I never imagined that one day I would be working with the same models again!
This is yet another example that demonstrates the fact that the cutting-edge research is often interdisciplinary in nature – in my case it is the intersection of quantitative finance, computer science and quantum physics.
---
ALEXEI KONDRATYEV
Managing Director of Standard Chartered Bank
In his role as Managing Director and Global Head of Data Analytics, Alexei Kondratyev is responsible for providing data analytics services to corporate, commercial and institutional banking divisions of Standard Chartered Bank.
Alexei holds MSc in Theoretical Nuclear Physics from the University of Kiev and PhD in Mathematical Physics from the Institute for Mathematics, National Academy of Sciences of Ukraine. And was the recipient of the 2019 Quant of the Year award from Risk magazine.