The Free Coding School Breaking Barriers and Creating Opportunities in Tech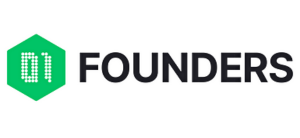 01Founders is a new kind of coding school and digital skills training provider in the UK. Their exclusive two-year learning programme, based in central London, prepares learners for the real-world through collaborative, project-based learning.
Hana Abdi is their Head of Tech & Pedagogy (which is the method and practice of teaching for anyone stuck on that!), one of the judges for the AI Accelerator Hub, she shared her insights on the tech industry, signs of competitiveness for skilled employees and details how you can learn to code.
Hana and her team are breaking down barriers and making coding accessible to anyone who is willing to commit to the program.
Who is 01Founders appealing to?
Our course is highly inclusive and accessible to anybody who can commit to being on the campus three days a week so they can engage effectively with our peer-to-peer learning model. Due to the free nature of the programme, we aim to appeal to those from lower socio-economic backgrounds by reducing the barriers to entry that individuals can often face from the high cost of coding courses.
Learning to code through our programme gives students the tools required to enter the tech industry as a mid-level full-stack developer. Students become proficient in GoLang, JavaScript and Rust, and then can specialize in an area of their choice for the last six months.
There are no prerequisites for learners to join the programme, all you need is to be 18 or over. We have a whole range of learner ages - with the oldest being 72. You are never too old to learn to code!
"My daughter is my inspiration for changing my career from being a bus driver. I want to be involved in my daughter's childhood and be there for her more so coding was intriguing. I want to be a role model for my daughter and to have her see me as someone who's successful in life through my career." – 01 Founders Student
With recent tech lay offs, it feels like it's more competitive now for those looking for technical roles to get hired?
It is true that some tech giants and other companies have gone through layoffs in recent years, which can make the job market more competitive. However, the demand for technical roles remains high in many industries. The pandemic has accelerated the adoption of digital technologies in many industries, leading to an increased demand for technical roles in areas such as software development, data analytics, cybersecurity, AI, and blockchain.
AI and blockchain-related roles have been increasing rapidly in recent years, as both technologies continue to gain widespread adoption across a variety of industries. AI is being used in a variety of applications, such as natural language processing, computer vision, and predictive analytics. Similarly, blockchain technology is being used in industries ranging from finance and healthcare to supply chain management and social media. As companies continue to explore new use cases for AI and blockchain, there is a growing demand for professionals who can design, develop, and implement solutions based on these technologies.
Overall, while competition for technical roles, including those in AI and blockchain, may be increasing, there are still many opportunities available for those with strong skills and experience in these areas. It is important to stay up-to-date with the latest trends and developments in these technologies, as well as to continue building your skills and experience through training, certification, and hands-on experience.
"I had been working as a financial risk manager and in 2018 decided to transition into IT, but I found it hard to enroll in academic cyber security programs as they require specific qualifications. Subsequently I applied to various IT apprenticeships, and when the pandemic started I began working at Waitrose full time. I saw an advert in the Evening Standard for the '01 Founders free coding school' in London, passed the two online coding tests, attended the selection pool last September and was invited to join the program. I enjoy programming and learning about emerging technologies is fun". – 01 Founders Student
What's the process of joining?
To join the programme you'd need to pass our online cognitive game. It takes around two hours to complete and assesses problem solving, logic and memory skills. It is highly challenging, so we recommend applicants persevere if they don't pass the first time as everyone has three attempts at the game.
Once you have passed the game you will be invited to a three-week Selection Pool at our campus. This is an introduction to GoLang and learners get a taste for our highly unique, collaborative learning model. It is an intensive three weeks with three exams thrown in, however those who preserve and pass will then be invited to join our two-year fellowship programme.
It's sounds super busy, we're glad you're able to step away and join the Summit this Summer!
I am excited about attending The AI Summit and participating in its workshops, where I can expand my own knowledge of AI and data science. Additionally, I am looking forward to engaging with experts and professionals during the various talks and networking events, providing me with valuable opportunities to meet new people.