04 Jan 2023
The 12 Top AI Articles from 2022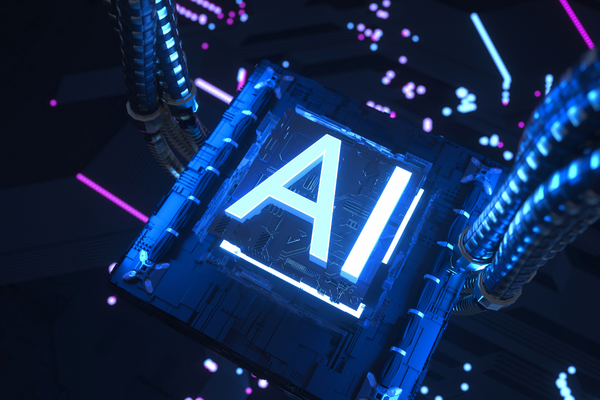 AI was at the forefront of the collective consciousness as 2022 came to a close, as ChatGPT secured 1 million users in just five days - something which took Instagram 2.5 months, and Netflix 3.5 years.
The year also heralded the 25-year anniversary of Deep Blue's victory over chess master Kasparov, saw a rise in the average number of AI capabilities that have been embedded within businesses from 1.9 in 2018 to 3.8, and saw a landmark first as the U.S. Copyright Office granted copyright protection to an AI-generated work – which was then reversed before the year was out.
With the help of our colleagues over at AI Business, we've compiled the top stories from 2022 to provide a time capsule of the year that was. But if you're looking to stay ahead of the curve in 2023, we recommend subscribing to them here.
January: UK Member of Parliament Maria Miller urged fellow lawmakers to agree to ban AI-powered software capable of "undressing" people in photos.

February: Felix Hoddinott, chief analytics officer at Quantexa shared how they'd been rooting out COVID loan fraud with artificial intelligence.

March: Assistant editor for AI Business, Ben Wodecki, took a look at Russia's autonomous military capabilities as war rages in Ukraine

April: In an interview from Embedded IoT World, Laurence Moroney advocates on avoiding AI hype and the goal to teach developers about the realities of AI.

May: DeepMind, the minds behind AlphaFold, unveiled its latest project: Gato – a "general purpose" system that's designed to take on several different tasks. Was it a step towards artificial general intelligence?

June: At The AI Summit London, Ukrainian president Volodymyr Zelensky addressed top tech entrepreneurs in Europe via 3D hologram, appealing for their help to start rebuilding his war-ravaged country.

July: The general manager of IBM Automation, Dinesh Nirmal, captured interest with an opinion piece on the business impact of AIOps and observability.

August: Andy Markus, chief data officer of AT&T, one of the largest telecom companies in the world, shared his views on harnessing data and AI to enhance business value.

September: Liz Truss became the new Prime Minister of the U.K., replacing Boris Johnson after a succession of scandals. AI Business did a deep dive into her record on AI, digital privacy and the Online Safety Bill.

October: In a series of generative AI announcements, researchers from Google made headlines as they unveiled DreamFusion - a generative AI tool capable of turning text prompts into digital 3D representations.

November: Meta research joined forces with open-source ML community Papers with Code to develop Galactica: a large language model that can organize scientific papers. But experts quickly criticized the output as "statistical nonsense". And then, Galactica was pulled.

December: Following the Dec 21 decision of the U.S. Copyright Office, this article detailing how an AI-Generated comic book lost its copyright protection became the topic of discussion on unofficial Stable Diffusion subreddit and closed off the year.