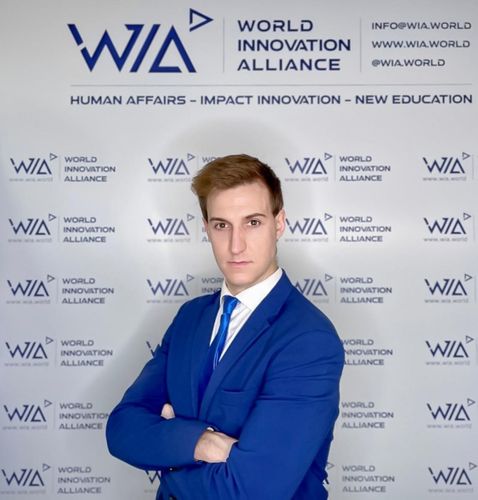 Carlos Sentís
CEO
,
World Innovation Alliance
United States
Carlos Sentís is the Founder and CEO of the World Innovation Alliance, WIA Future School and Improve X Consulting, specialized on impact and growth maximization through technology, innovation and multi-stakeholder collaboration, with a network of over 1000 experts and leaders from 150 different countries. 
Carlos also serves as board member at the World Humanitarian Forum, AI Center of Excellence (Kenya), JEUNE (Young Entrepreneurs Organization of the European Union), lecturer on technology, leadership, innovation and international relations at IE University and IE Business School, among other roles.  
Carlos has lectured in 21 different universities and business schools, spoken in over 300 events or sessions to more than 40.000 people from 170 nationalities and worked as a consultant for 130 large companies and institutions from multiple sectors, designing, curating and applying innovative strategic models, partnership opportunities and solutions to priority problems to improve organizations, improve lives and improve the world. 
Carlos is a recognized thought leader that creates and shares actionable resources, practical applications of technology for different sectors, roles and departments, analyzes the positive and negative implications of the rise of AI, including solutions and policy proposals to minimize risks and foster scientific progress to improve and expand health, economic prosperity and stability. 
Carlos has worked for and collaborated with organizations like UN Global Compact, UNWTO, European Economic Social Committee, OECD, WTTC, PWC, L´Oreal, Alibaba, Huawei, JCI, Digital Enterprise Show, World Youth Forum, Coca-Cola, Real Madrid, Tencent, LaLiga, Siemens, Carrefour, Governments of Spain, Egypt, Portugal, China, Colombia, Perú, México, Liberia and the National Police Forces of 16 different countries, among other public and private institutions.