27 Feb 2023
The Top 10 Digital Transformation Trends 2023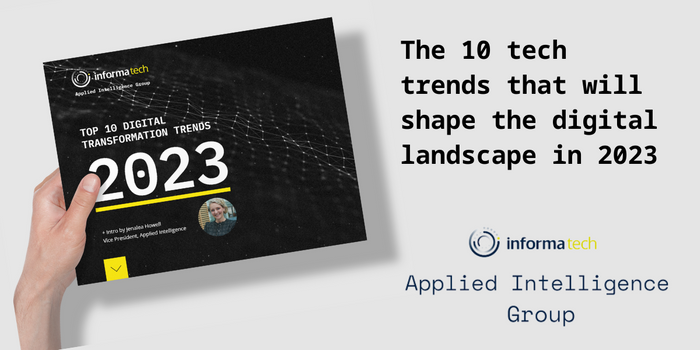 As we head into March, it has become very clear that AI has completely entered the mainstream, this evidenced by everyone from students to enterprises experimenting with the likes of Chat-GPT3.
However, it's also undeniable that the economic landscape has and will continue to have an impact on the adoption of transformative technologies such as AI, and in response to this, Analysts and Editors from Omdia and AI Business have come together to give their insights and predictions on the tech trends that will shape the digital landscape in 2023, and beyond.
The Top 10 Digital Transformation Trends 2023 covers the three most prevalent emerging technologies, AI, IoT and Quantum Computing, with topics such as operationalizing AI, AI in Hardware and the quantum advantage.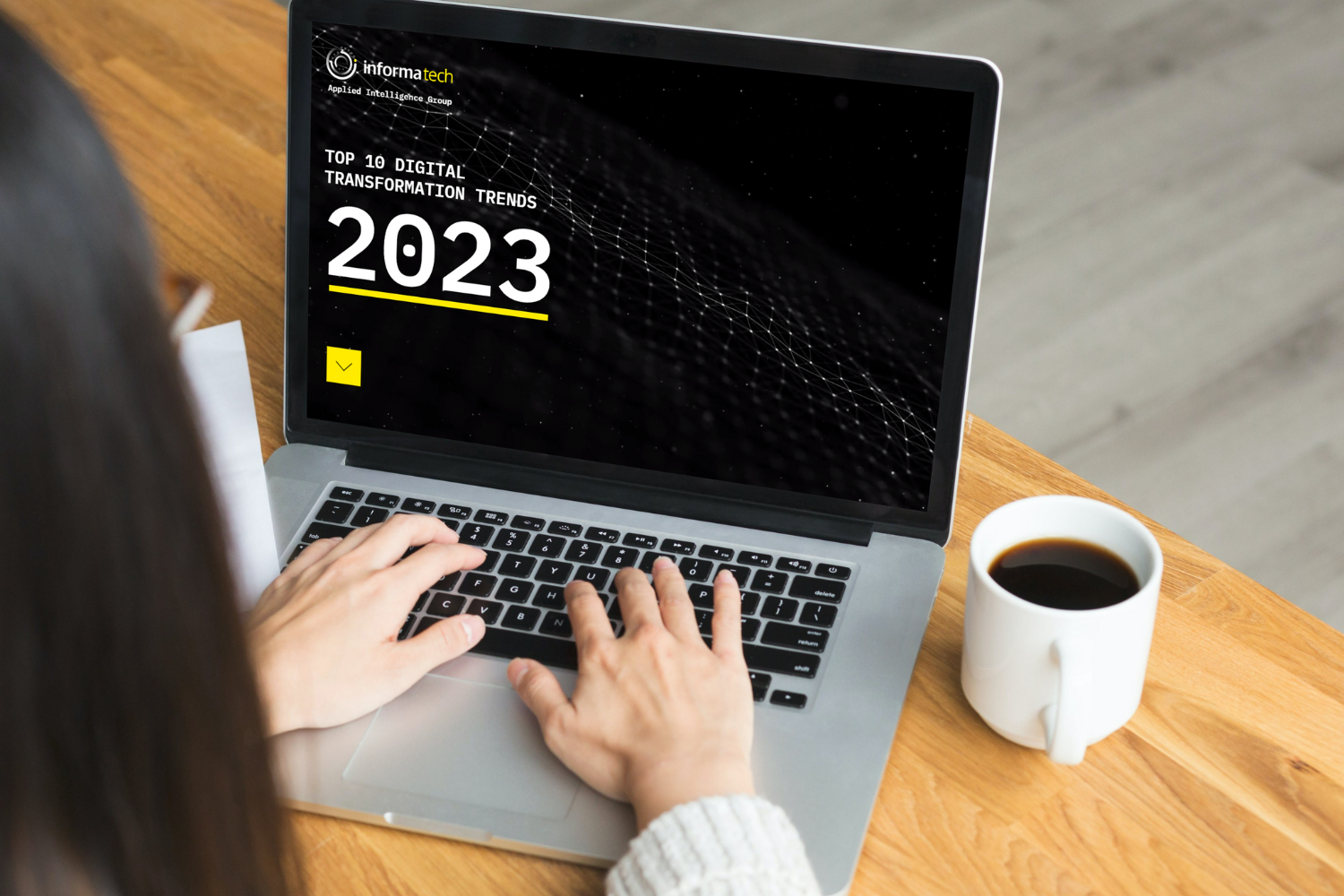 Jenalea Howell, Vice President of Informa Tech's Applied Intelligence Group, states that "economic factors should act as a catalyst for digital transformation across business and society and move emerging tech to the next phase of development and adoption. Their confluence will turn what were simple solutions into truly complex and impactful offerings, that will alter how we live and work for years to come."
Download a full copy of our Top 10 Digital Transformation Trends 2023 for free now.
Here is just a small part of what you can expect in the full report:
AI hardware in 2023 - insight from Alexander Harrowell - Principal Analyst, Advanced Computing for AI, Omdia: "The key motivations for the second compute transition – from the GPU to whatever comes next - are alive and well in 2023. AI adoption and innovation continue, but they continue down the same path on an ever bigger scale."
Operationalizing AI - insight from Mark Beccue, Principal Analyst, AI and NLP, Omdia: "In 2023, use of AI in enterprise will explode, and proper governance frameworks, such as AI risk management and KPIs, will become critical."
Market Adoption of AI is accelerating - insight from Brad Shimmin, Chief Analyst, AI & Data Analytics, Omdia: "While large language models like ChatGPT continue to capture the headlines by fully automating tasks such as generative images and text, a much more "organic" trend is taking shape in the form of 'human in the loop' AI."
The Quantum Advantage - insight from Sam Lucero, Chief Analyst, Quantum Computing, Omdia: "Quantum advantage will mark an important inflection point in the industry and draw increased interest and activity in quantum computing from the wider society and economy."
This is just a small portion of the incredible insight from our top strategists, analysts and researchers. To learn more about the state of transformative tech and where it's going in 2023, from identifying areas of growth and greatest future impact to the real time effects and successes of that tech today, download the full report.
And don't forget that this June you can meet these experts live and in the flesh at The AI Summit London! Come join the global leaders in charge of technology transformation as they come together to discuss, connect and explore what the future will look like. This is an invaluable opportunity to build your network across the digital ecosystem and meet your peers in a learning-rich environment, from start ups to enterprises.
We look forward to seeing you in June!