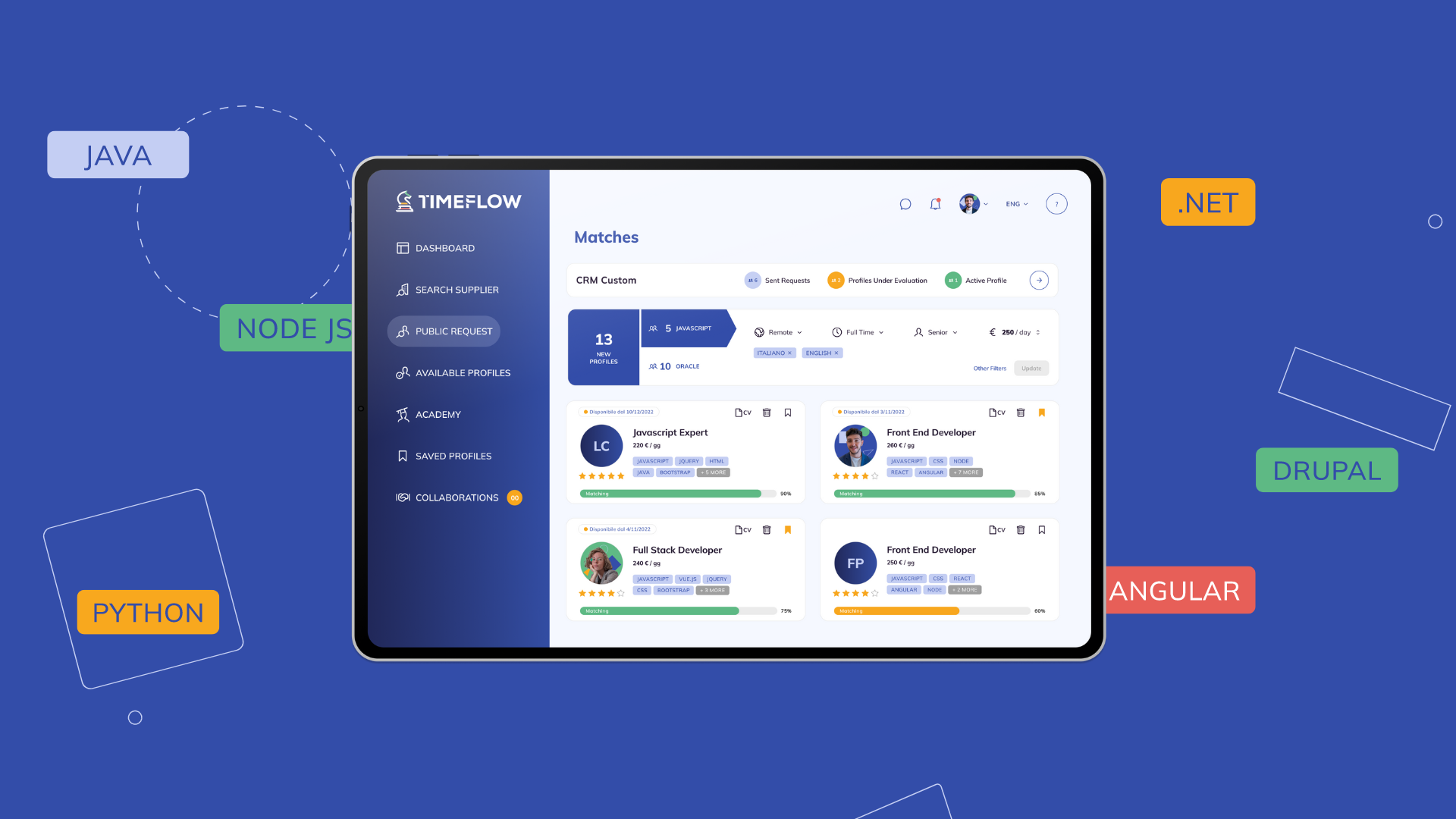 Today, the ICT sector has more than 730,000 companies in Europe; these are the ones who support the digitalisation processes in European countries. The outsourcing market has grown by 17% from 2020 to 2021, generating a volume of transactions beyond €66 bn. Despite this, the demand for digital skills continues to exceed the offer. 53% of companies in Europe claim to find tech competencies.
TimeFlow is a marketplace designed for the IT sector. A Machine Learning-powered platform connects Customers looking for outsourced software development with IT Suppliers.
We provide an Enterprise Level Marketplace that analyses the customer's technological needs and matches them with verified software developers and IT partners, calculating a compatibility index.