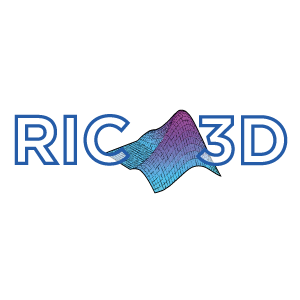 RIC3D S.r.l. is an Innovative Startup that promotes R&D projects for the creation of products and services to be brought to market in the Med-Tech and Sustainable Tourism fields – through the application of 3D, AR, VR and Mixed Reality technologies. The fil-rouge that binds the current and future projects is the ad hoc technological approach that distinguishes the company and that is from time to time declined in different areas of application.
RIC3D's main R&D project in the healthcare sector is ROG (Real Organ Generation). It is a new software and hardware useful for offering a new 3D printable digital modeling service of the human heart and its pathologies, as a support tool for the simulation of surgical interventions and training medical-scientific.
RIC3D has an exclusive license for the SIAE registered software MED3D VR LAB and TRATOO. The company is also developing patents in the areas of new materials, rapid prototyping techniques and artificial intelligence algorithms and software.
In relation to these technologies, to date RIC3D has filed two patent applications.